Before we get all into the nitty-gritty of money theology, lets have a little fun.

What is Mammon? I imagine something like this picture on the left. This man hasn't been storing up his treasure in heaven.

Originally, the word Mammon came from the ancient Chaldeans (remember Ur of the Chaldees where Abraham came from) and actually has its roots in the word 'confidence.' Interesting.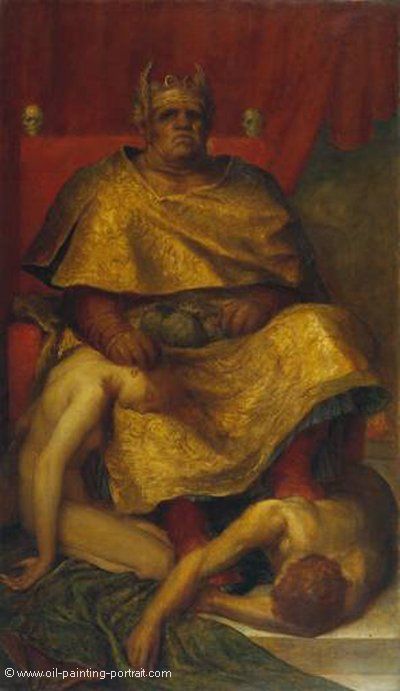 At its most basic level, the word meant 'riches' or 'wealth,' but it connoted an idea of personified wealth gained with avarice. It often took on a deified nature.

During New Testament times, the word "Mammon" continued to have this personified understanding of worldly and material wealth, with a focus on the evil influence that money could have. Much more on this later.....

In the Middle Ages, Mammon gained the full-on Demon status. Many local bishops and feudal lords benefited from the fear and trembling that peasants felt about gaining worldly wealth.

After the Enlightenment, Mammon was still a concern. English oil painter George Frederick Watts interpreted Mammon in this grotesque and miserable way (see the picture of the oil painting on the left above.)


In 1800's France, Collin de Plancy's Dictionnaire Infernal depicted all of the demons that afflict the world. Mammon appears this way (see drawing on the right):
Rather wimpy looking.

If you think that Mammon is now only mentioned in church theology discussions, the exact opposite is true.


Mammon is very much alive in the Dungeons and Dragons game. Mammon has become the "arch-devil" that rules over one of the nine layers of Hell in this kid's game. Wikipedia says: "In keeping with the traditional use of the name in literature, he is portrayed as a personification of greed and lust. He also has a well-earned reputation for duplicity."
Not so wimpy looking.